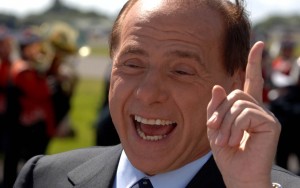 For several decades now, female Congress staffers have complained about being subject to "sexual harassment" by their usually male, usually elderly, often (they say) lecherous bosses. To prevent it from taking place, they have demanded and got all kinds of precautions. Now that people have got used to those complaints and do what they can to avoid them, the women are looking for new ways to draw attention to themselves. With success: their latest complaint is about being "shut out" of one-on-one meetings with the same bosses. Nor are they the only ones. Corporate women and women working for the universities have been heard saying the same thing.
Having been a university professor for over forty years, I have some experience in the matter. When I started teaching back in 1971 the idea that male and female students were exactly the same, had exactly the same rights and duties, and should be treated exactly the same way was taken for granted. So much so that nobody ever thought of it or spoke of it. I used to spend some of my time at cafeterias etc, talking to both male and female students. In fact it was partly in the cafeterias of the Hebrew University that my former student and wife of over thirty years, Dvora, and I courted. Since then not a day has passed on which both of us do not bless the Lord for allowing us to meet, fall in love, and move in together long before all this nonsense got under way.
Since then, things have changed. Any professor who meets a female student anywhere, for any reason, and under any circumstances without a chaperone must be out of his mind, crazy, nuts. The least he can do is use a CCTV. But take care: there will be complaints, this time about the loss of privacy. Again I have some experience in the mater. A few years ago I caught a female student who had plagiarized a seminar paper she submitted. I asked her—per email, of course, not in person—for an explanation. A lively correspondence developed in which she failed to convince me she had not stolen her paper, word by word, from some official Israeli documents. In fact I was able to find the paper she had used on the Net, at one of those sites that sell papers! Seeing that I remained unconvinced, she repeatedly asked for permission to visit me. And I, suspecting a rat that may or may not have been there, repeatedly refused. In the end I had no choice but to inform the university. What, if anything, has happened since then I have never been able to find out.
And so it goes. Here are a few examples out of thousands that might be named. Forty-something years ago women first started working on the assembly lines in Detroit. When they were not given as much overtime work to do as their male colleagues, they complained. When, in response, they were made to do obligatory overtime as those male colleagues were doing all the time, they also complained. Their contradictory demands drove the Union of Automobile Workers, which incidentally financed some of the early feminist efforts, to distraction. More recently many women have been heard complaining that the demands of their career are forcing them to postpone childbirth and that, as a result, they have difficulty conceiving when they finally decide they are ready to do so. But when Apple proposed to pay for extracting the eggs of its female employees and keeping them refrigerated so that they might be impregnated at any moment, they also complained.
Long ago, the German philosopher Friedrich Nietzsche wrote that everything about women was a mystery and that the mystery has one answer: pregnancy. I myself would modify the sentence as follows: everything about women—real women, not masculine half-women—is weakness. And those who are weak have but two possible ways to go: either charm, or else complain.
That women are weak hardly needs to be pointed out. They are weak in the sense that they do not have the physical strength of men. They are also weak in the sense that they are less robust and, owing to their anatomy, less resistant to dirt of every kind and more exposed to infectious diseases. At no time more so than when they are pregnant or lactating. These facts mattered a great deal when most of humanity was still living on the farm and scratching the earth. Now that most of it spends its days in front of computers they still matter; though perhaps—perhaps—in a slightly different form and to a slightly different extent. Or else, why don't we find any number of women in any of the most physically demanding, dirtiest, most dangerous occupations?
Had women been exposed to the full rigors of "the struggle for existence," as men are, they would not have survived even for a single generation. Nor, of course, would humanity. Conversely, if women did survive then that was primarily because they succeeded in charming men, marrying them, sleeping with them (not necessarily in that order) and bearing children for them.
Women who, for one reason or another, did not succeed in charming a man to look after them complained. Men are supposed "to take it," as the popular saying goes. Should they complain, then they are almost certain to be either despised or ridiculed. The situation of a woman is entirely different. Her weakness, real or perceived, means that her complaints are much more likely to be taken seriously by men and, though perhaps to a lesser extent, women (women know how good their sisters are at putting on a show). Especially if she makes sure that her femininity, in the form of a cleavage, shows just a little bit; and especially if she opens the waterworks and makes them speak for her.
Nowadays women who know how to charm seem to be a vanishing minority. Nowhere more so than in the US where, truth to say, they have always been somewhat scarce. More and more, the field is dominated by the majority who complain instead. The more aggressive among the complainers call themselves feminists (the term, incidentally, was coined by a man, Charles Fourier, in 1837). Their whole life is one long complaint about the disadvantages from which they allegedly suffer. By complaining, though, all they do is emphasize their own weakness. That is why, fifty-two years after Betty Friedan published The Feminine Mystique, the vast majority of the top positions society has to offer still remain in the hands of men.
So it has been. So it is, and so, in spite of fashionable literature about the decline of the male, it will be for all generations to come as long as there are still men and women on this earth. Perhaps, considering the alternatives—such as Plato's Republic, where neither men nor women are allowed to know their own children—it is better that way.