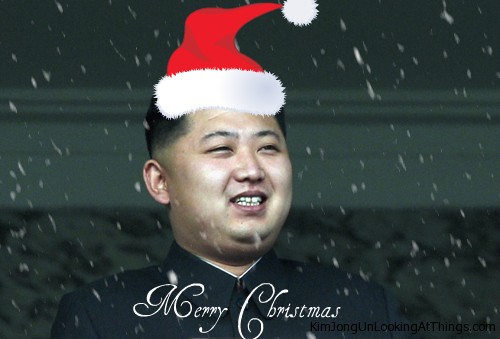 Now that Vice President Mike Pence has finished glaring across Korea's demilitarized zone and things have calmed down a little, it may be time to take stock. Neither North Korea's Kim Jong-un, nor his father, nor his grandfather, are or were nice people. The first established, the second and the third led, regimes as horrible and as totalitarian as any in history. To recall what Socrates once said about tyrants, had it been possible to open their souls it would have been found to be full of scars.
All three have often been called a danger to world peace, and Un himself has been described as a "punk." Ever since the Korean War ended in 1953, the North has in fact been responsible for countless incidents, some of them dangerous indeed, along its border with the South. The number of people killed in these incidents runs into the hundreds. However, in Pyongyang favor it must be said that it has not fought a single war in or against any of its neighbors. Let alone countries far from its borders.
During this same period of sixty-four years the great, benevolent, apple pie-eating, mother-loving, and God-fearing American democracy, invariably inspired by the dream of liberty, equality and justice for all, has:
– Tried (and failed) to invade Cuba in 1961;
– Blockaded Cuba in 1962 (this particular act of war, probably the most dangerous in the   whole of history, almost led to a nuclear holocaust);
– Sent its troops to Vietnam (1963), where they waged war until 1973;
– Invaded the Dominican Republic in 1965;
– Invaded Cambodia in 1970;
– Sent troops to Lebanon in 1982;
– Invaded Grenada in 1983;
– Invaded Panama in 1989;
– Invaded Iraq in 1991;
– Invaded Somalia in 1993;
– Invaded Haiti in 1994;
– Bombed Bosnia in 1995;
– Bombed Iraq in 1998-99;
– Waged war against Serbia in 1999;
– Invaded Afghanistan in 2001;
– Invaded Iraq in 2003;
– Bombed Libya in 2011;
– Raided Yemen in 2017;
– Bombed Syria in 2017.
This list does not include US support, some of it military, to revolutions and counter-revolutions in countries such as Iran (1953), Indonesia (1965), Chile (1973), Nicaragua (1979-90), Serbia (2000), Georgia (2003, the Ukraine (2004), and Kyrgyzstan (2005). Directly or indirectly, Washington's praiseworthy deeds have led to the death of millions of people.
With one exception (Afghanistan in 2002) all the bombings, invasions and interventions took place in countries that, with the worst will in the world, did not have what it takes to endanger to the mighty US. Without exception, they took place in countries that were small, weak, and often so far away that the average US citizen had never heard about them. Proving that, if you are a small, weak country, even one located on the other side of the world from the US, and plan to disobey Washington's will while avoiding its oh-so tender mercies, the first thing you need are nukes and delivery vehicles to put them on target.
So can anyone please tell me who the punk)s( are?