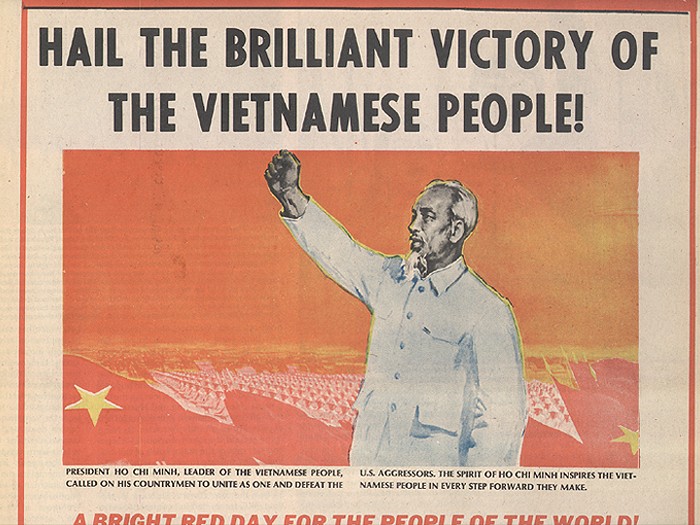 Fifty-six years ago, President Kennedy entered office eager to show how weak his predecessor, Eisenhower, had been and how brave and decisive he himself was. He sent his troops to Vietnam, and the rest is history. Two months ago, President Trump entered office eager to do the same in respect to his predecessor, President Obama. To do so, he has hit on the brilliant idea of sending more American troops to Syria. In response, President Assad of Syria has told him that such troops, deployed without his permission, would not be welcome. Also that, over the last seventy years or so, almost every time Western, specifically American, troops went into the so-called developing world they failed to achieve their objectives. In quite a few cases the outcome was to open the gates of hell, as the Koran put it.
As the following, extremely partial, list of their failures shows, Assad is right.
1944-1948. A few hundred active "terrorists" hound the British out of Palestine, leading to the establishment of the State of Israel.
1946-1954. French troops are defeated in Indochina, leading to Vietnamese, Cambodian, and Laotian independence.
1948-1960. British troops fail to hold Malaya and end up by withdrawing from the country. Thanks to a masterpiece of propaganda, the Brits make most of the world believe that they had actually won the war. But this does not prevent Malaysia from becoming independent state.
1950-1953, Western forces, operating under UN auspices, wage against North Korea and China. The outcome, stalemate, is probably the best that could have been achieved.
1953-1960. British troops fail to defeat the Mau Mau Revolt in Kenya, ending up by withdrawing from the country, which gained its independence.
1954-1962. The War in Algeria, which had been a French colony for well over a century, ends with a humiliating defeat for France.
1955-1960. An insurgency forces the British to give up Cyprus, which becomes an independent country.
1963-1967. Another insurgency forces the British to surrender Aden. Ditto.
1965-1972. The Second Vietnam War, which was the largest of them by far, ends with the decisive defeat of the US and its allies and their final withdrawal.
1970-1975. As part of the Second Vietnam War, the US invaded Cambodia. In 1975 it had to throw in the towel. With the US cowed and decolonization all but complete, major Western attempts to intervene in the developing world came to a halt.
1982-1984. A small continent of US troops enters Lebanon, but quickly leaves again after terrorists start blowing them up.
1991-1992. The US and its allies, provoked by Saddam Hussein's invasion of Kuwait, go to war. In almost seventy years, this is the only campaign that resulted in a clear victory. As a result, President George Bush declares that the US "has overcome the Vietnam Syndrome."
The US and its allies send troops into Somalia. To absolutely no avail, except for turning that country into an even worse hell than it already was.
2002-present. To avenge 9-11, the US and its allies invade Afghanistan. The resulting mess is still waiting to be cleared up.
2003-present. The US and its allies invade Iraq. Saddam Hussein is overthrown and, ultimately, killed. However, once again the outcome is a mess that has still not been resolved.
2005-present. French and British forces, initially supported by US cruise missiles, assist local militias in overthrowing Dictator Muammar Gadhafi. The outcome is the same as in Iraq.
2011-present. Small NATO contingents take part in Syria's murderous civil war, but achieve practically nothing. Thanks in part to Russian aid, the side whom the US and its allies oppose, i.e. President Assad, seems to be gaining the upper hand.
Are you listening, President Trump?