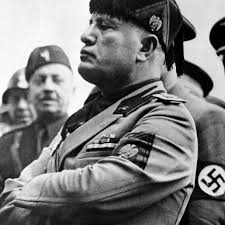 What has not been said about President Obama's failure to deal with Pyonjang and its ballistic missiles? That he did not have what it takes. That he was hesitant. That he was unsure of himself. That he was weak, weak, weak. Too weak for this particular job, too weak for holding the presidency in general.
After January 20th 2017, we were told, all that would change. A new and decisive, albeit mentally somewhat disturbed, president would take over in the oval office. He would not allow his hands to be tied by political correctness. To provide advice, he would surround himself not by nancy-pancy Department of State types but by tough, no-nonsense, former generals (including one who had been nicknamed "Mad Dog" by his fellows). He would disregard diplomatic niceties. He would call a spade a spade, and a punk a punk. And he would take action, decisive action. Including, if nothing else worked, military action.
Two thirds of a year have passed. Kim-Jong un has continued to "provoke the world" by testing his ballistic missiles. Here it may be worth mentioning, in parenthesis, that there is really no reason why North Korea, a sovereign state that has long been under siege, should not own and do what other states, the U.S included, have owned and done for several decades. Also that, for a small state like North Korea, virtually the only way to defend itself against the great bully, the U.S, is to acquire nuclear weapons and their delivery vehicles.
After each test headlines were broadcast or printed, screaming that "a crisis" was at hand. Each time "top level" conferences were hurriedly organized and held. The armed forces of several countries were put on alert, and militarily units made to maneuver as close to the demilitarized zone separating the two Koreas as safety would allow. And then, nothing except, earlier this month, yet another round of sanctions that everyone knows will achieve nothing.
The immediate reason why so little has happened, of course, is North Korea's armed forces. By using his conventional artillery Kim-Jong il could inflict enormous damage on Seoul. By using his ballistic missiles, assuming they carry nuclear warheads, he could inflict much greater damage still on South Korea as well as Japan, a key U.S ally, and perhaps at least parts of the U.S as well.
Faced with nuclear weapons in particular, no wonder President Trump, for all his professed love for grabbing women by the genitals, has found himself castrated. A fate that often overcome many other rulers, both American and foreign, over the last seventy-two years. And one which, almost regardless of any developments that may still take place in the field of anti-ballistic missile defense, is likely to be shared by many future ones as well.
In- and out of the administration, quite some people put their hope in China. Beijing, they say, has what it takes to bring its troublesome client to heel. By applying serious economic sanctions such as North Korea, which has few other major trading partners, could hardly survive. Or massing troops on the border and make them engage in maneuvers. Or even launching a limited strike (limited it would have to be, or else it might lead to a nuclear exchange). Briefly, anything that might pull Washington D.C's chestnuts out of the fire for it.
Sounds nice. But what could the U.S offer China in return? Several options exist. Perhaps a withdrawal, partial or complete, of its troops from South Korea. Or perhaps a loosening of ties with Taiwan (instead of selling it weapons, as Trump has recently announced he would do). Or making concessions in the South China Sea, an area which China, not without some reason, sees as historically its own and strategically vital to its future development.
So why doesn't the U.S, with Trump at is head, pursue this option? Presumably there are many reasons; presumably one of them is that Trump, as a self-declared He-man, cannot afford the damage to the image of himself he has tried so hard to cultivate.
All this reminds me of an old story told about another self-declared he-man, Benito Mussolini. In November 1922 the newly appointed, young—he was just 39 years old—Italian prime minister went to Territet, near Montreux in Switzerland. There he, the son of a small-town blacksmith, one time day laborer, agitator, and recent goon-in-chief met with British foreign secretary Lord Curzon, 24 years his senior. As ancient, as well-heeled, as courteous, and as flinty a representative of Britain's ruling aristocracy as there used to be.
Mussolini opened by discussion by announcing that he had come up with "a new principle in diplomacy: nothing for nothing." "Very interesting, very interesting," Curzon is supposed to have answered. "And pray, Sir, what does Italy have to offer?"