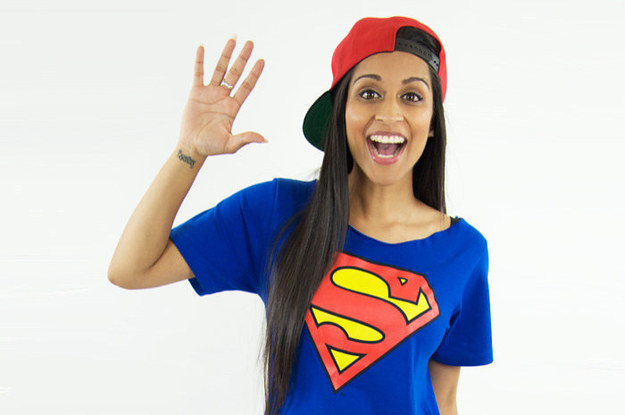 As per grades, first at school and now at the universities as well, women are increasingly outperforming men. To some that fact, allegedly coming after millennia of subjugation and oppression, is a blessing. Others see it as a danger-sign that points to the feminization of society which, on pain of losing the competition with other, more virile, nations must be avoided at all cost. But is the claim true? Fifty-two years after Betty Friedan first raised the standard of revolt, only about 5 percent of heads of state are female; out of Forbes' ten best-paid American business executives, not a single one is. Further down the list, the situation is hardly any different. The gap in earnings remains almost as large as it was in ancient Rome where, everything else being equal, female slaves were valued at about two thirds of male ones. Similar facts could be cited almost indefinitely. They show that, now as ever, the higher on the greasy pole one climbs the fewer women one encounters. By one calculation, should present trends continue, it will take another 150 years for the gap in earnings to close. If, which I personally doubt very much, it ever does.
How to explain these facts? The standard interpretation, put forward by countless feminists the world over, is discrimination. This idea has the advantage that it enables women to occupy the high moral ground. Often it also enables them to harass and even bully men in- and out of court; few things are harder to refute, and more likely to damage a man's career, than being accused of discriminating against a female employee.
The difficulty with this argument is that, in every developed country, women now form a majority of the population. Their share in the workforce is also very close to that of men. How, in a democracy, a majority can discriminate against a minority is easy to see; parts of the US Constitution were expressly designed to prevent just that. But the opposite is not true. This fact makes the explanation appear unlikely. Unless—and as we shall see in a moment, there are some reasons to think so—a number of those who do the discriminating are themselves women.
Follow some other possible explanations:
Grades do not mean nearly as much as most people believe. Or why else have girls been outperforming boys at school for over a century? One could even argue that the qualities needed to succeed at school, primarily the ability to sit still and repeat what the teacher has said, are very different from those needed to do the same in life. Consider the careers of such super-performers as Bill Gates and Steven Jobs, both of who dropped out of college before going on to change the world. Or of George Bush, Jr., a very mediocre student who, it is said, only made it through Harvard by daddy's money; and any number of similar cases both ancient and modern.

At school, and later at the universities, women tend to go for fields that are associated with low incomes. Such as the humanities, teaching, social work, and the like. Fields that are, or at any rate are perceived as being, easy and "soft." One result, in the words of one scholar, is that "the available evidence indicates that women are less knowledgeable than men in areas of personal finance, and these findings appear to hold true for a variety of populations." Attempts to change the situation by making more women take up science and technology go back at least as far as the 1930s, when Stalin tried to use his iron first for the purpose. To little avail, as far as anyone can see.

Women on the average are less competitive and less motivated to "succeed" than men are. One possible reason for this is that they have less testosterone in their bodies; another, that they can always opt out of the rat race by finding a man who will pay the rent. The opposite is not true. Statistics clearly show that marriages in which the woman make more than her husband are much more likely to fall apart than those in which that is not the case. In the words of an American acquaintance of mine, "twice I married women who earned more than me—and twice they divorced me."

Following up on this argument, Douglas Kinnaird, managing director of UK recruitment consultancy MacDonald Kinnaird, argues that women are discriminating against themselves. "Fifty-three per cent of lawyers graduating are female and 52 per cent of chartered accountants graduating are female," says Kinnaird. "The response we've seen to advertised jobs on average from women over 25 years is 3.7 per cent, so for every 100 applications, only three are female. That tells me that it's women who discriminate against themselves."

Sheryl Sandberg, Chief Operating Officer of Facebook and one of the very few self-made female billionaires around, explains there are three reasons behind the small number of women in senior management positions. At first it was good old male chauvinism. Men didn't want to recruit females; but, fascinatingly, females did not want to work for females in some cases. They must have known why. The second reason was that, when a job came up internally, women just didn't apply; this links up well with the previous paragraph. The third was that most people who get ahead in large companies do so thanks to a mentor who smooths the way and encourages them. However, senior men are no longer prepared to do that with young women because of the potential for gossip and worse. As a result, women can't get a mentor.




See on this, incidentally, my post, "Here They Go Again," of 28.5.2015.

There still remain, in contemporary society, many jobs that require physical force, coping with dirt, and/or facing danger. The number of women who take up these jobs is almost zero; often enabling men with less formal schooling to make as much, or more, as better-educated women do.

The drive, on pain of becoming one of nature's duds, to get pregnant, deliver and raise children. It is true that the age at which women have their first child is going up. Nevertheless, about four out of five women will have one or more of them at some point in their lives. And invest much time and energy in raising them, of course. That explains why women, who during their early years at work often earn as much as their male colleagues, tend to fall behind later on. Also why, the more "successful" a woman, the fewer children she is likely to have.

More and more men seem to be going GALT. They do not go to college, do not look for a career, and refuse to marry. As used to be the case in much of pre-modern Africa, and often remains the case today, they form temporary liaisons with women—this is called "hooking up"—before leaving them to raise whatever children they may have on their own. Whereas they themselves flutter from one woman to the next. The outcome, in the words of author Ruth Sidel, is "women and children last." Left without male protection, such women are the poorest, least successful, part of the entire population.
In sum, women may be outperforming men at school. But definitely not where it matters, i.e. life. So it is, and so it is likely to remain for all time to come.