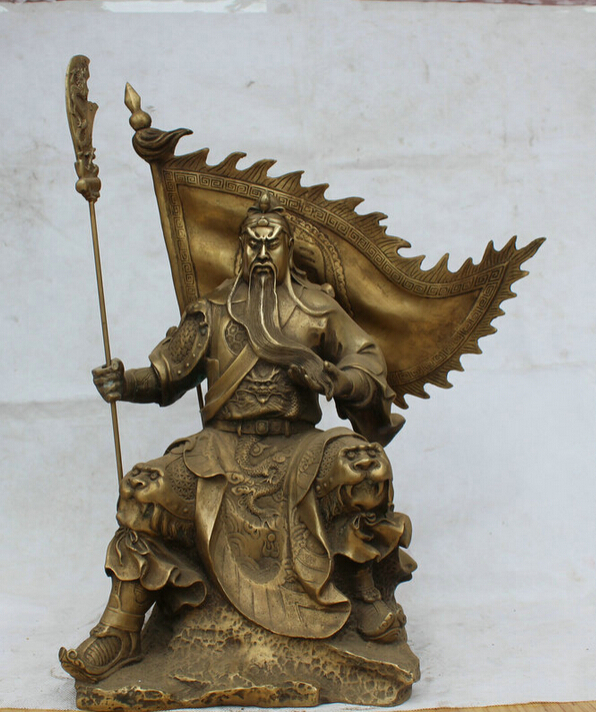 Had I posted this article even as little as eighteen months ago, the answer would have run somewhat as follows. Ever since Deng Xiaoping took over in 1979, China's star has been on the ascendant. A backward, relatively small, economy has transformed itself. Achieving historically unprecedented growth rates, it is now the second largest in the world (in terms of GDP) and poised to become the first at some time between 2020 and 2030.
As China's economy expanded, so did its armed forces and its foreign policy objectives. China is developing modern combat aircraft. China has started building a second aircraft carrier. China's latest cruise missiles have the range to challenge the ability of the American Navy to assist Taiwan if necessary. China is actively seeking to dominate the huge area known as the South China Sea. And so on and so on. Such being the situation, the only question is how to manage Beijing's spectacular rise; by seeking to "integrate it into the international system" (whatever that may mean) or by actively opposing it by every means short of major war.
A year later, what a change! By the headlines, Chinese economic growth has slowed to "only" 6.9 percent, the lowest in two and a half decades. The stock market is falling. The country's debts threaten to overwhelm it. Thanks to the (recently abandoned) one child policy, the future of its labor force is in some doubt. China may have reached the point where Japan was back in 1990 (at that time Japan accounted for 10 percent of the world's GDP; since then its share has been reduced by half). This state of affairs may cause Beijing to slow the pace of armament and moderate its foreign policy. Or else, to the contrary, it may force the leadership to become more belligerent by way of diverting its people's attention from the country's internal problems.
What is it going to be? No one knows. So here are some factors which will determine the outcome:
China's economic growth may no longer be as fast as it used to be. But it still maintains a pace that should be the envy of practically any other country on earth. Partly perhaps as a result, there are currently no signs that the Communist Party's hold on power is weakening or that a revolutionary situation is being formed.

China's national debt is equal to 64 percent of GDP. Less than that of Germany (73 percent), the UK (82 percent), the US (104 percent), and Japan (216 per cent). In other words, among the world's five largest economies China is the least indebted one.

Unlike Japan in 1990, China is far from being a "mature" economy. As of 2014, 54 percent of its population lived on the land. That figure is comparable to those of backward countries such as Albania, Azerbaijan, Cameroon, and, towards the end of the alphabet, Syria. In other words, there still is plenty of room for expanding the industrial labor force, should growth resume.

China has more or less active border disputes with every one of its immediate neighbors. This makes it hard for the leadership to focus on a single opponent and direct the country's military policy accordingly. The more so because, over the last few years, fear of China has caused a growing number of its neighbors to strengthen their ties with each other as well as with Washington DC.

China's economic development is absolutely dependent on imported energy and raw materials. But for them, the country would very quickly revert to its pre-1979 state. However, geography has placed China in a position where it is separated from the Pacific by a chain whose links are formed by Korea, Japan, Taiwan and the Philippines. To make things worse still, its only access to the Indian Ocean leads through the Straits of Malacca. Cutting off the sea lanes in question would be relatively easy.

Given these circumstances, in any major future armed conflict designed to prevent China from changing from a regional power into a global one the country's navy would have to play a major role. However, though China has one aircraft carrier and has started work on another, both are, in reality, only half carriers. Even when the second one is completed the two together will not represent much of a challenge to the US Navy, which has eleven full size ones.

A factor which is hardly ever mentioned in this context, but whose importance in  shaping the future will be critical, is the nuclear balance. At the moment, China's nuclear forces, as measured in terms of the number of missiles and delivery vehicles, are no match for those of the US. This is very likely to remain so in the foreseeable future. But no matter. Unless someone in Beijing, or Washington DC, goes completely bonkers, fear of escalation, which may end in nuclear escalation, will prevail—just as, among nuclear countries, it has invariably done over the last seventy years.

The same logic will govern China's relations with its two nuclear neighbors, Russia and India. The former has the ability to wipe China off the map. The latter can tear off an arm (to use the old French phrase). Border incidents with both countries have taken place in the past and may well do so again. But large scale war? Hardly.
Final prognosis: Current talk of China's economic decline seems to be exaggerated. Growth will resume, though probably not at the rates all of us have become familiar with over the last thirty-five years. Partly building on its economic power and partly moved by the need to sustain that power, China, like any other country throughout history, will continue to seek to realize its foreign policy objectives and build up its armed forces. It will not, however, risk large sale war either with its most important neighbors or with the US.