Part II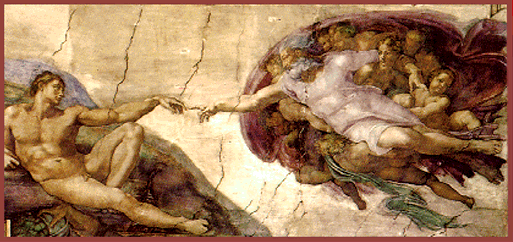 Reminder: Last week I started a three-post series about what the future of humanity might look like. I did so by trying to provide answers to ten critical questions. The first three, discussed last week, were 1. Will War Be Abolished? 2. Will We Run Out of Resources? 3. Will Poverty Disappear?
Follow the next three questions and my answers to them.
4. Will gender equality come to pass? To many people, the "liberation" of women is one of the greatest, perhaps the greatest, social change since the beginning of history. This has been taken to the point where some students talk of "the disappearing male."
I disagree. First, as the fact that sport remains segregated shows all too clearly, the physical gap between men and women remains as large as ever; as a result, by and large only men can defend women against other men. The dreams of some feminists about "convergence" remain just that—dreams. And not even beautiful ones, I should add.
Second, there is no indication whatsoever that women are becoming less needful of protection from all the bad things men are allegedly doing to them (see on this my post, of 11.8.2016, Frauenparkplaetze). To the contrary: hardly a day passes without some others being added to the list. Judging by this criterion, if anything women seem to be getting further away from equality, not closer to it. Just as I was writing this column on 11 September I read that the British police was considering treating "misogyny" as a hate crime. A visitor from Mars, observing what is going on, might quickly conclude that the females of the species resemble the retarded, or the handicapped, or children, or even animals, more than they do adult men capable of looking after themselves.
Third, women continue to conceive, bear, deliver, nurse, and, in the vast majority of cases, rear children whereas men either do not do so at all or only to a much smaller extent. As a result, the former can spare so much less energy and time for their careers. To the extent that mothers have careers, normally they do so by shifting the burden of child-raising to some other woman; meaning that, while some women do indeed get ahead, the rest do the same work they have always done—for strangers.
Fourth, in most of today's "advanced" countries, working women make about two thirds as much as men do. As best we can calculate, that figure has not changed much since at least the time of ancient Rome. Nor is it likely to change anytime soon. Fifth, some studies have argued that gender segregation at the workplace is as common today as it was a hundred years ago; or how else explain the fact that over 90 percent of those killed at work are men? Sixth, following Margaret Mead (Male and Female, 1948), today as ever in every known society it is what men do which is considered important. Not least by women who keep imitating whatever they do; see on this my post of 16 June, "PE? PE!"
5. Are we, as a species, becoming more intelligent? Some students, using the results of pen- and paper tests which seem to have improved from 1930 on, think so. This is known as the Flynn Effect. Against this view, several arguments might be adduced. First, it is by no means clear what the effect in question, if it does indeed exist, means; possibly all it shows is that those who participated in the tests, which were held almost exclusively in developed countries, are becoming used to think in terms of pen and paper intelligence tests.
Second, the effect, again supposing that it exists, only applies to group and populations. In other words, there is no indication that it makes the most intelligent among us more intelligent still. This is proved by the fact that, starting as long ago as ancient Greece, our ability to produce superb work in such fields as history, philosophy, literature, drama, painting, and sculpture has not improved one iota. Nor is there any reason to think that Einstein was more intelligent than Aristotle. Surprisingly though it may sound, in some ways this inability to go further than our ancestors did even pertains to the field technology. So far, no one has succeeded in emulating some aspects involved in the construction of the Egyptian temples.
Third take a look at almost any book, movie, TV show, radio show, newspaper or advertisement. Doing so will confirm that our ability and readiness to believe every kind of nonsense has remained unchanged at least since the time when Lucian around 150 CE wrote "A True Story" about men impregnating other men who carried the fetuses in their calves. He, at any rate, was speaking tongue in cheek.
6. Is life becoming better? In some ways, the answer is yes. As I wrote last week, "absolute" poverty is disappearing. Even in the most godforsaken places living standards are rising, albeit often unevenly and often by fits and starts. Life expectancy is increasing (though only at the cost of greater mortality; Japan, a wealthy country which leads the list of long-lived people, has a much higher mortality rate than poor underdeveloped Egypt does). As the growing list of treatable diseases and injuries shows, health is improving. Though only at the cost of all of us over sixties turning into ambulant medicine chests; of far more people suffering, or dying, from age-related diseases such as Alzheimer and cancer; and of being made to worry about one's health day in, day out. "See your doctor," is the motto of modern society.
It is also true that, starting with Thomas Jefferson and the American Declaration of Independence, more and more governments, communities and individuals have been paying at least lip service to the idea that the purpose of all social arrangements, big and small, is to enable each and every one of us to seek his or her own happiness in this world.
However, proving that we moderns lead better lives and happier lives than, say, the ancient Egyptians—let alone our ape-like ancestors—did would be difficult indeed. Or else how to account for the vast number of psychiatrists, psychologists, psychotherapists, social workers, and gurus of every kind, let alone the enormous spread of happiness pills consumed with or without a legal permit?
Furthermore, currently two factors are threatening whatever humanity may have achieved in this field. First, freedom, without which happiness is surely impossible, is even now being put in jeopardy by technological developments fully capable of registering and remembering everything, forever. Also, of locating the relevant information and sending it instantaneously to whoever is authorized, and often unauthorized, to make use of it. Second, if a happy world depends on anything then it is the eradication of injustice and oppression and the spread of clemency, kindness, and love. As we shall see next week, however, there is no indication that this is in fact taking place.
"Have I played my part well? In that case, applaud" (the Emperor Augustus).