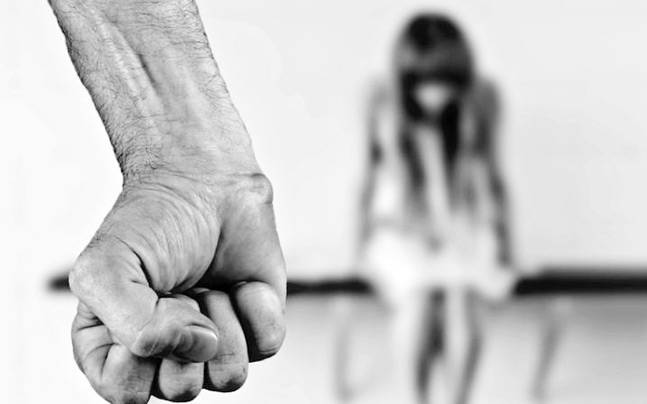 As my readers know, I do not normally use this blog to quote other people at any length. If I do so this time, that is because I am shocked. Right from the beginning of human history—possibly even before human history, properly speaking, got under way—one of men's most important tasks has always been to protect their mothers, sisters, wives, daughters, and women in general from being raped by other men. Even at the cost of their lives, if necessary.
No longer. So weak, so utterly despicable, have European men in particular become, that they have abrogated this responsibility, perhaps the most basic any human community owes the fifty percent of its members who are female and on whom its future depends. More basic than equality, more basic than any other number of nice things I could think about. I quote from a recent book on this and related topics.*
"Throughout the 2000s, the question of sex attacks on local women by gangs of immigrants had been an open secret [in Britain]. It was something nobody wanted to speak or hear about. There was something so base, and so rank somehow, in even mentioning it. Even to imply that dark-skinned men had a penchant for abusing white women seemed to so clearly originate from some odious, racist text that it appeared impossible, firstly even to even imagine that it might be happening, and secondly that it should be discussed. British officials were so terrified about even mentioning such crimes that every single arm of the state failed to respond over the course of years. When the same phenomena occurred on the continent precisely the same problems were encountered.

Even to mention the fact in 2015 that most of the recent arrivals into Europe seemed to be young [and single, MvC] men was to court opprobrium. To question whether all these individuals might have brought modern views about women with them was unmentionable (precisely, as in Britain, because it seemed to speak to some base, racist smear). The fear of falling into a racial cliché or suffering accusations of racism prevented authorities and the European public from admitting to a problem that had spread across the continent. And the more refugees a country took in, the greater that problem became.

Even in 2014 in Germany the number of sexual assaults against women and boys was growing. These included the rape of a 20-year old German woman in Munich by a 30-year old Somali asylum seeker, the rape of a 55-year old woman in Dresden by a 30-year old Moroccan, the attempted rape of a 21-year old German woman in Munich by a 25-year old Senegalese asylum seeker, the rape of a 17-year old girl in Straubing by a 21-year old Iraqi asylum seekers, the rape of a 21-year old German woman near Stuttgart by two Afghan asylum seekers, and the rape of a 25-year old German woman in Stralsund by a 28-year old Eritrean asylum seeker. While these and many other cases made it to court, many others did not.

Alongside the growth in cases of rapes of Germans came the increase in the number of rapes and sexual assaults in refugee shelters. During 2015 the German government was so short of to house the migrants that it was initially unable to provide segregated shelters for women. A [The outcome was rapes] across Bavaria. And as in Britain a decade before, the authorities were so worried about the implications of the fact that in a number of cases they were found to have deliberately covered them up. In Demold, where an asylum seeker raped a 13-year old Muslim girl, the local police remained silent about the assault. An investigation by Westfalen-Blatt claimed that local police were routinely covering up sex assaults involving migrants in case it gave ammunition to criticisms of the government's open door policies. Nevertheless, rapes of children were reported in numerous cases, including at a facility in Bremen.

As the number of cases increased throughout 2015, the German authorities eventually could not hold back the growing number of reports of rapes against German women by recent refugees. These included the rape of a 16-year old girl in Mering, an 18-year old girl in Hamm, a 14-year old boy in Heilbronn and a 20-year old woman in Karlsruhe. In a number of cases.—including the case in Karlsruhe—the police remained silent about the story until a local paper broke it. Countless other assaults and rapes were reported in Dresden, Reinbach, Bad Kreuznach, Ansbach, Hanau, Dortmund, Kassel, Hanover, Siegen, Rinteln, Moenchengladbach, Chemnitz, Stuttgart, and other cities across the country

Eventually, this unmentionable subject became so bad that in September 2015 officials in Bavaria began to warn local parents to ensure their daughters did not wear any revealing clothing in public. 'Revealing tops or blouses, short shorts or miniskirts could lead to misunderstandings,' one letter to locals warned. In some Bavarian towns, including Mering, police warned parents not to allow their children to go outside alone. Local women were advised not to walk to the railway station unaccompanied. On a daily basis from 2015 onwards there were reports of rapes on German streets, in communal buildings, public swimming baths, and many other locations. Similar events were reported in Austria, Sweden and elsewhere. But everywhere the subject of rape remained underground, covered up by the authorities and deemed by most of the European media not to be a respectable news story…

Throughout 2016 the spate of rape and sexual assaults spread to every single one of Germany's sixteen federal states. There were attacks literally every day, with most of the perpetrators never found. According to the [Social Democratic, MvC] Minister of Justice, Heiko Maas, just a tenth of rapes in Germany are reported and of those that reach trial only 8 percent result in a conviction. Moreover, several additional problems emerged from these cases, not least that there appeared to be a concerted official effort to suppress data about crimes where the suspects might be migrants… Just as in Britain a decade earlier, it transpired that German 'anti-racism' groups had been involved. In this case they had pressured the German police to remove racial identifiers from al suspect appeals for risk of 'stigmatizing' whole groups of people."
The outcome? In Bavaria alone the number of rapes, many of them committed by refugees, during the first half of 2017 increased 48 percent over the corresponding period in the previous year. The equivalent figure for Britain is 19 percent. In London's borough Tower Hamlets, said to have "one of the smallest White British populations of any local authority in Britain," one poor girl was said to have been sexually assaulted three times in a single hour.
Cowards, cowards, cowards.
*D. Murray, The Strange Death of Europe, Kindle ed., 2016, locs. 3464-525