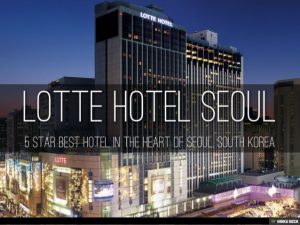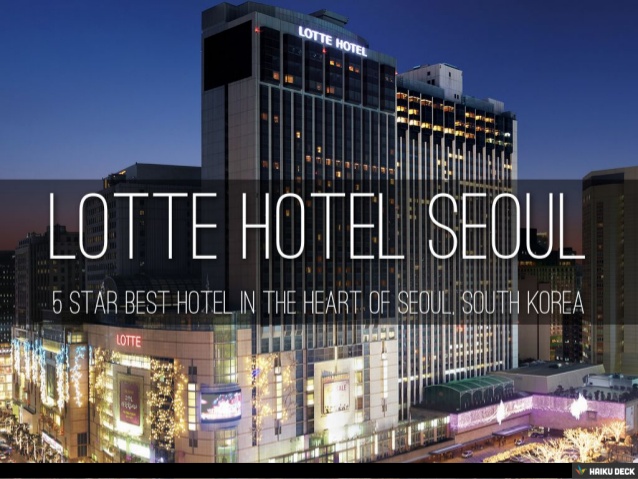 A week ago on Thursday I was in Seoul. Owing to the North Korean missile tests some meetings I was supposed to attend were cancelled, as was a visit to the Demilitarized Zone. Damn! So I had a little time on my hands. For those of you who are curious, here are a few impressions. Remember, though, that they are more or less limited to the city's central business district.
Service at the airport is polite, fast and efficient. On the way back I saw none of the gigantic security-occasioned queues you often meet in US international airports in particular. Bus service to town is good and reasonably priced.

My hotel, The Lotte, is reputed to be the best in Korea. Clean, posh, with very good service. The buffet is famous. Though a bit expensive, of course. Which made me wonder how come  so many guests are young. My one complaint is that there is no lobby where one can sit comfortably and meet a guest. Unless one pays, of course.

In China, hotels in this class often have a so-called KTV, meaning a brothel, built in. Here they don't. The Seoul Lotte does, however, have a "ladies' floor" where men are not allowed. I doubt that I missed much.

Down in the basement there is an arcade, quite posh. Aimed mainly at affluent young women who spend lots of money on designer dresses, shoes, accessories and jewelry. Gosh.

Both in the arcade and in the hotel, many of the young women who work there spend their entire time standing up. The idea that doing so is bad for one's knees does not seem to have occurred to anyone. Strange, that.

Outside, the air is quite polluted. You hardly get into the street before you start feeling the acidity in your throat. Some people wear face masks. But not many. I would hate to raise children in such air.

An Israeli friend of mine, who is married to a Korean lady, has lived here for many years, and speaks Korean, assures me that this is a safe city. He himself, leaving his seat in a restaurant, leaves his bag behind. No one will take it, he says. Great.

They like it if you, a foreigner, speak Korean. Not enough people do. Including myself, of course.

Koreans are, on the average, probably as tall as Israelis. But smaller than West Europeans or Americans. If there are obese people like those you see in the US I did not see them. Koreans have lighter skins than Chinese, which makes it relatively easy to tell them apart.

Young Korean women are stunning. Many have sweet faces. Small breasts, but well-shaped asses and legs. Among them the shift back from pants to skirts (or shorts) is well under way. Makes them look even better.

Most cars are Korean made. Surprisingly few Toyotas and Nissans. Here and there, an expensive Mercedes or BMW. But few if any other, cheaper, Western models. Chinese cars, mainly the large, more expensive models, are beginning to multiply. Cars are clean and show few scratches or dents. What a difference from Israel, where a visiting friend of mine at first thought there was a law against keeping cars in good shape and cleaning them.

Even a short-time visitor can see that this, at bottom, is a Confucian society. What makes it tick is deference; the boss is always right. Perhaps that is why, at the conference which I attended as the keynote speaker, there was hardly any Q&A.

My friend tells me that the Koreans are the Protestants of the Far East. Tough and extremely hard working. So much so that the Chinese regard them as madmen.

He also says that feminism, long practically nonexistent, is becoming stronger. A very low fertility rate, 1.2 or 1.3 per woman, is already in place. Is this country going to follow some others in committing national suicide?

I visited a Buddhist temple. A loudspeaker was intoning prayers with the same tune repeated time and again. Having taking off their shoes, people of both sexes enter and kneel on small, thin, mattresses. As they left, one or two offered me theirs. They repeat the words of the prayers from printed prayer books. Few seem to be over forty-five. There are both men and women, though the latter are probably in the majority. Really well dressed men and women are conspicuously absent. Nevertheless, the yard outside is crowded with expensive cars. How come? A mystery.

During the afternoon the coffee shops and the Museum of Modern Art are crowded with young women, but hardly any men. At 1730 the streets are even more crowded with very well dressed young women returning from work. Hardly any men; apparently they work longer hours. At 1900 there are more men, but they are not anything like as well-groomed and dressed as the women. The mostly male bosses, it seems, are not on the street but in their cars. Same as in China.

My friend tells me that medical service is excellent. Up to date, quickly available, and very reasonably priced. I checked: health accounts for just over 7 percent of GDP. Not 19 percent, as in the US. And more modern and faster than in Israel, which spends about 9 percent. How do they do it?
All in all, except for the polluted air, not half bad.