While tensions in Korea have gone down, those in the Middle East, specifically along Israel's northern borders with Lebanon and Syria, are going up. As a flurry of consultations in Tel Aviv, Washington DC, and Sochi shows, they are higher today than at any time since Israel invaded Lebanon back in 2006.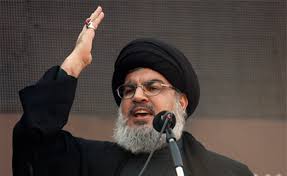 That round, let me remind you, got underway when Hezbollah, apparently in the hope of freeing some of its prisoners who were being held by Israel, kidnapped some Israeli soldiers and killed several others. This led to what the Israelis call the Second Lebanese War, which ended with a smashing Israeli victory. Not because Hezbollah was finished—it was not—but because, for what is now more than a decade, it lost its will to take on Israel. And not because Israel's forces performed particularly well—especially on the ground, they did not. But because their sheer firepower, mercilessly delivered over a period of some six weeks, taught Sheikh Nasrallah, his Hezbollah organization, and Lebanon's population in general a lesson they did not quickly forget.
Now, with the Syrian civil war perhaps—perhaps, I say—finally starting to wind down, the situation is changing. Hezbollah's recent victories against Daesh and other anti-Assad organizations have raised its morale and made it feel more confident in its own capabilities. Behind Hezbollah is Iran, which is intent on gaining some kind of presence in the Eastern Mediterranean and is using its anti-Israeli policy as a sort of battering ram to enter the Arab world. And behind Iran there is Russia. Like Iran, Russia wants a presence in the Eastern Mediterranean. Unlike Iran, it has no particular reason to oppose Israel, let alone engage in hostilities with it. Especially because doing so may very well cause complications with the U.S. On the other hand, it also has no particular reason to restrain Iran or Iran's client, Hezbollah.
In my post of last week, My Meeting with Mr. X, I argued that never since 1945 have two nuclear powers engaged each other in earnest. Instead calm—albeit often a tense one—has prevailed. So, first of all, between the superpowers. So, later on, between the Soviet Union and China. So between China and India, and so, since at least the 1999 "Kargil War" (which in reality, was not a war at all, only a skirmish between minuscule forces over impossibly difficult terrain along an impossibly difficult border), between India and Pakistan. In all those cases, to quote Winston Churchill, some form of peace has become the sturdy child of terror. Hence the idea, presented to me in a half-joking, half serious, manner, of periodically assembling the world's heads of state so as to show them the damage nuclear weapons can really cause.
So what to do? I am not worried about an Iranian nuclear arsenal. As I have argued before, there is excellent reason to believe that such an arsenal, far from leading to war between Israel and Iran, will force both sides to behave more responsibly than they do now. Not to speak of preventing Benjamin Netanyahu from ever realizing his threat to attack. Rather, the real crux of the problem is formed by the fact that Hezbollah, unlike Israel, does not possess a nuclear arsenal. Paradoxically, but as also happened during the October 1973 War (and, some say, the 1982 Argentinian invasion of the Falklands), it is precisely this fact which, in a certain sense, gives it a free hand and enables it to confront the Israelis without fear of nuclear retaliation and escalation.
So following the logic of my friend, Mr. X, here is what I propose. Let Israel, or anyone else who is feeling generous, hand Nasrallah a few bombs. Big or small, old or new, as long as they have the word NUCLEAR written on them in giant letters it does not really matter. Complete with their safety devices, so as to put responsibility for anything that may happen squarely on his shoulders. Without ifs and without buts.
And then, as the Jewish prayer has it, there will be peace upon Israel.